Posted by
ActionFight
on Feb 3, 2010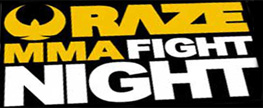 RAZE MMA Fight Night  took place on April 29, 2006 in San Diego California. It was one of the first sanctioned MMA events in the state of California (following Strikeforce's March 6th event) and was co-promoted by T. Jay Thompson and Patrick Freitas of SuperBrawl and Icon Sport as well as MMA Super-Manager Monte Cox of Extreme Challenge and Adrenaline. This event had a ton of talent on the card and including future UFC fighters Alan Belcher and Roger Huerta. The main event featured UFC veterans Matt Lindland and Mike Van Arsdale in an exciting match up which ended in Van Arsdale tapping to Lindland's patented "Choke Slam" guillotine choke.
I was fortunate enough to work this event after contacting Patrick Freitas and offering my services. This is the first MMA event I ever worked. Since T. Jay Thompson and Patrick Freitas were based in Hawaii and Monte Cox in Iowa, I offered to do much of the leg work of grass roots promotions in San Diego for them. This included recruiting street team members, coordinating poster and flyer deliveries and scheduling events and locations to flyer.  During the weigh-ins I worked on credential assignments, athletic commission paperwork and fighter related tasks. During the event I was able to see all of the moving parts that go into a live MMA show. I'm very grateful to T. Jay Thompson, Patrick Freitas and Monte Cox for allowing me to be a part of this event. I learned a lot of valuable information that would help me later in my career.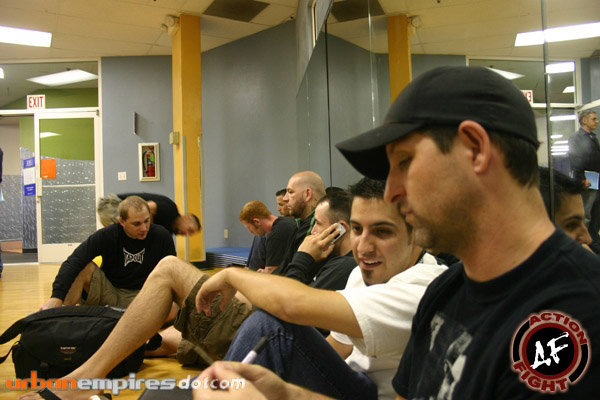 Patrick Freitas and I working on the credential situation during weigh-ins.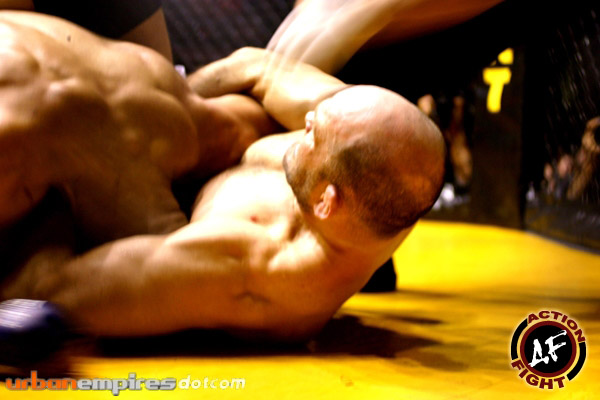 Matt Lindland choking Mike Van Arsdale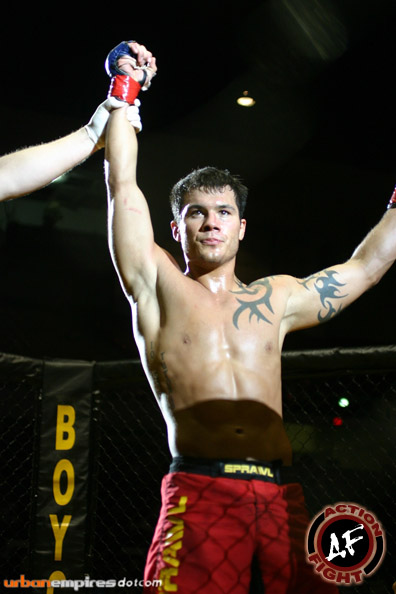 A victorious pre-UFC Roger Huerta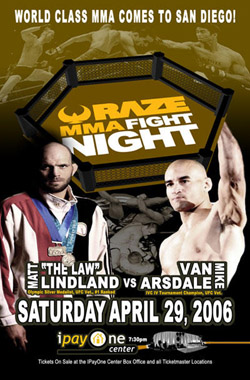 Raze MMA Fight Night April 29, 2006